Expat's Regimental Colors
(Ancan True Colors x RHB Gemini)
2006 sooty buckskin stallion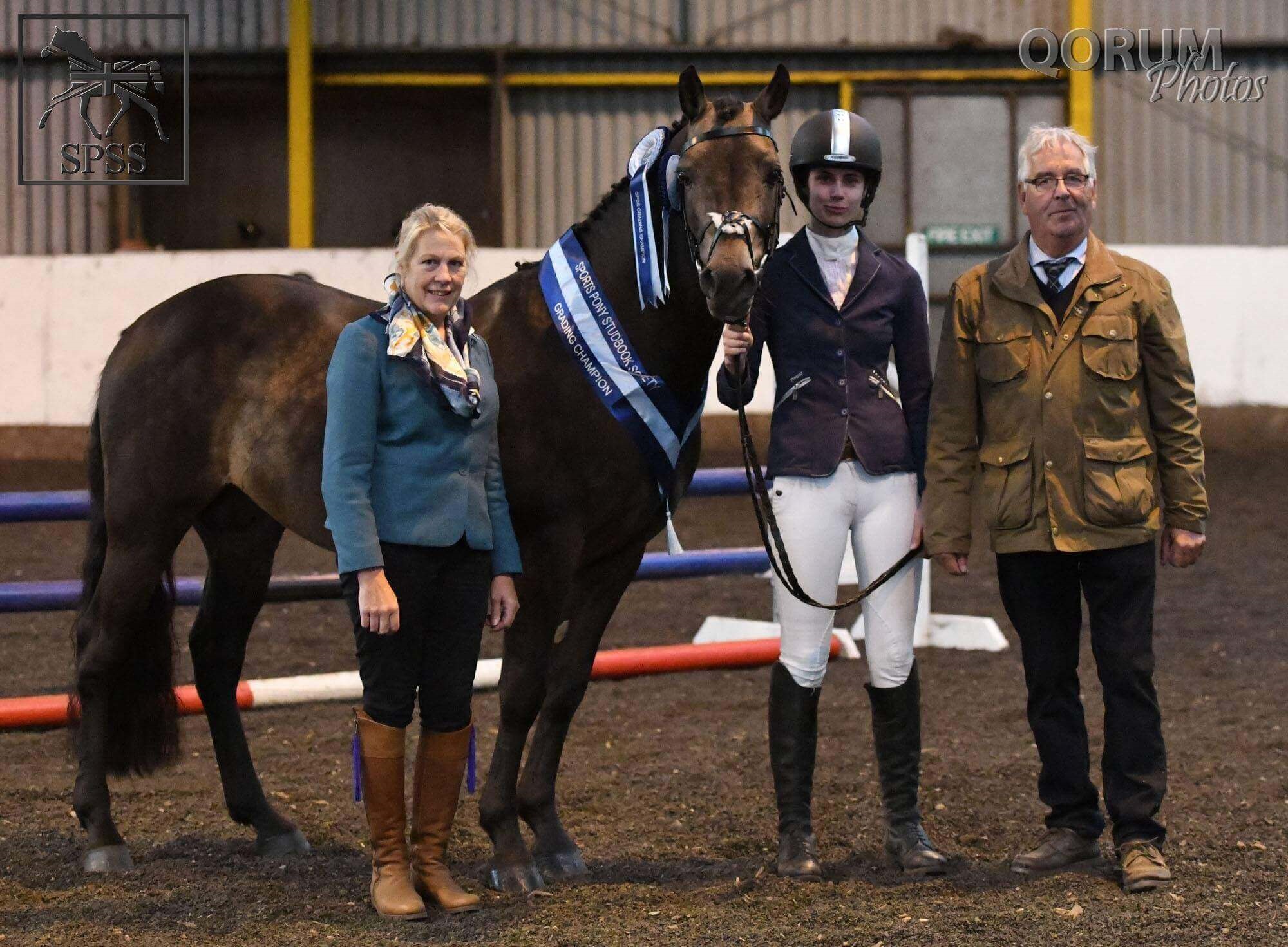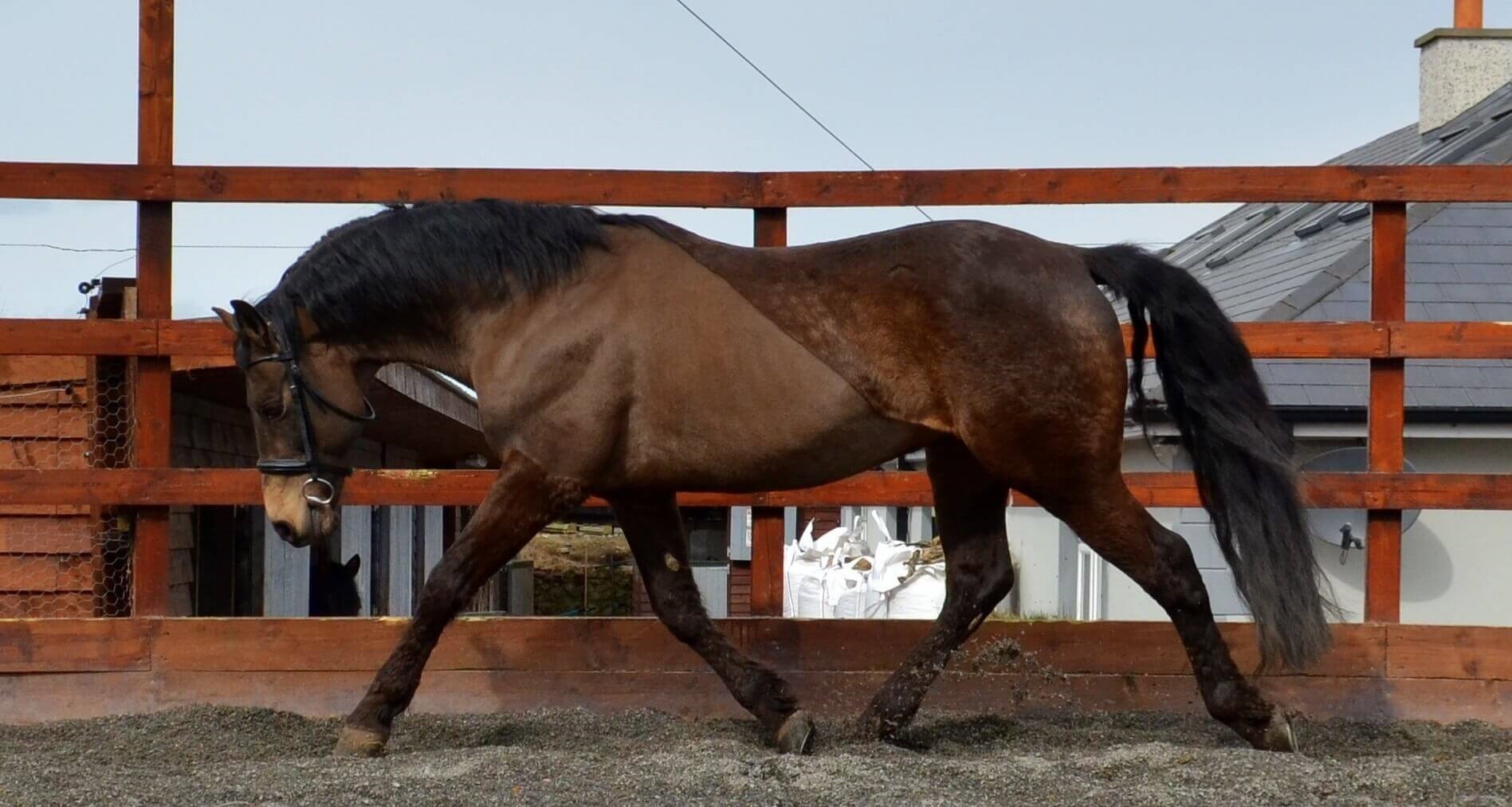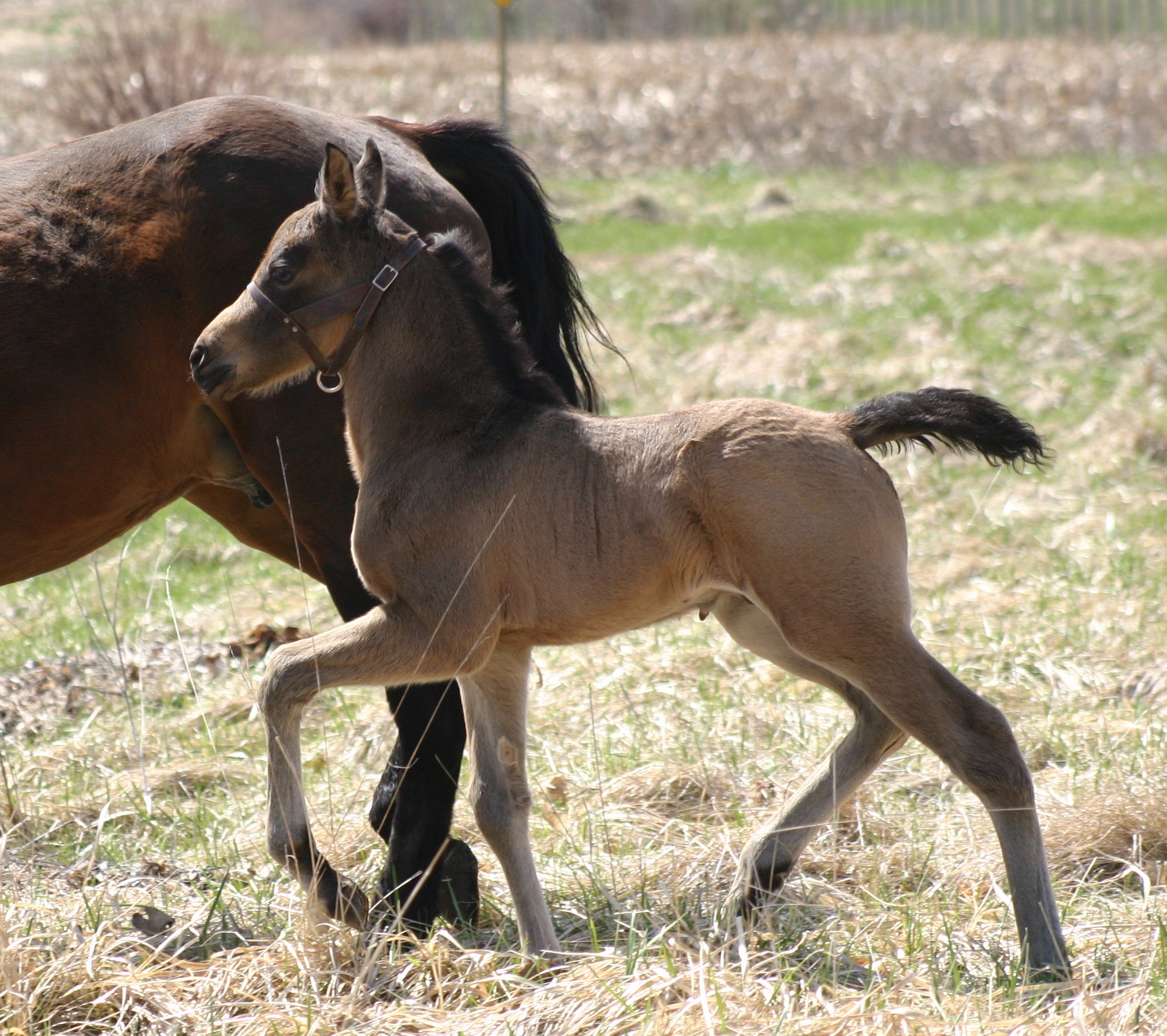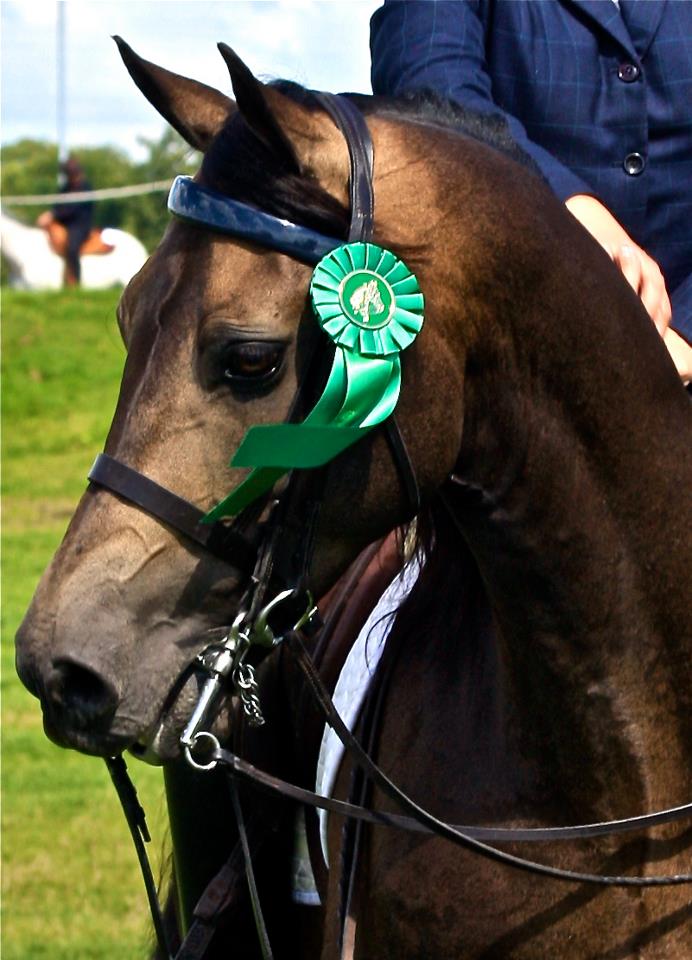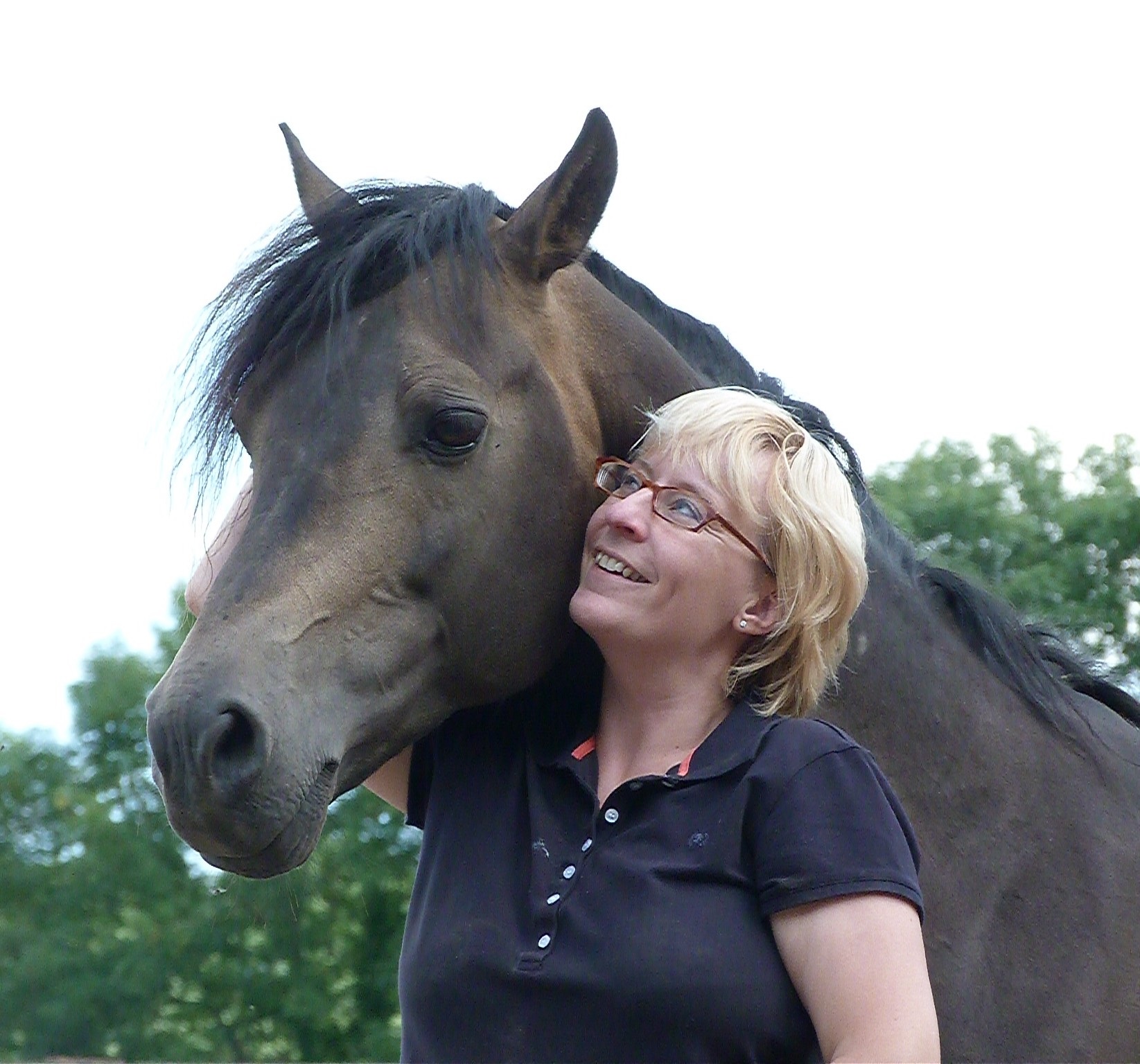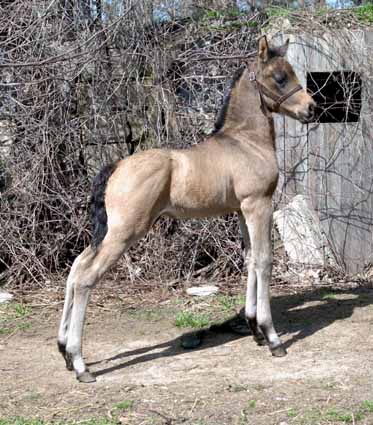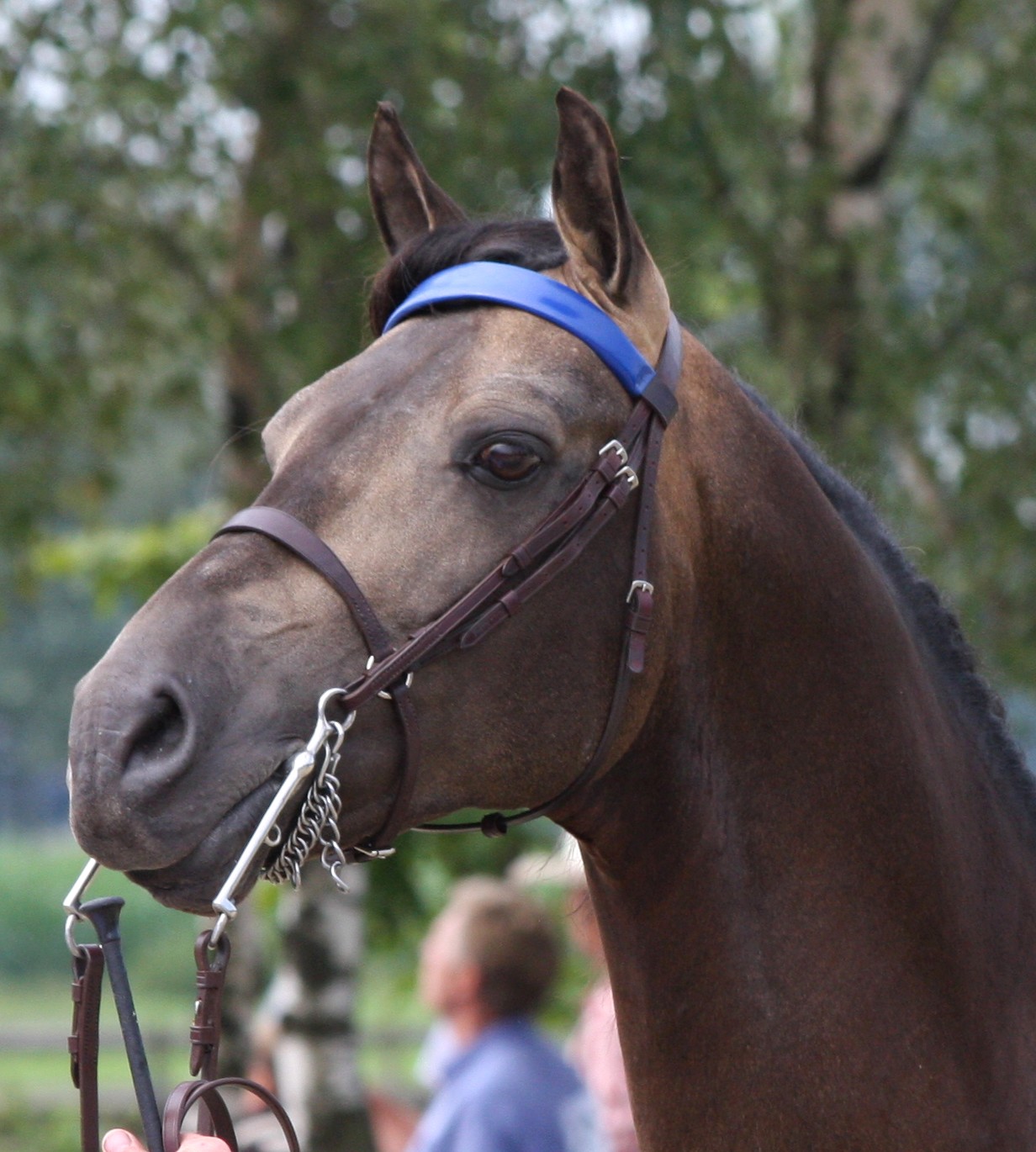 Reggie is 14.2 hands (147cm). He is a sooty buckskin. His dam RHB Gemini was a top producer for our breeding program. She was linebred to Troutbrook Playboy (by renowned Sire Waseeka's Nocture) and consistently passed on her attitude and looks to her foals. His sire is palomino stallion Ancan True Colors, (Waseka's Nocture lines), a proven producer of quality colored Morgans.
A. Conformation & Temperament
Reggie is a smart compact horse with great conformation. He has a chiselled head with very expressive eyes. His hindquarters are powerful with plenty of hock action and you can't fault his shoulders and arched neck. He demonstrates true Morgan type and hardiness. Reggie has the most laid back personality. He is very capable of showing off but unless you ask him, doesn't see the need. He is very courageous and determined.
He is unflappable cross country and a real contender on endurance rides. He has a powerful and correct attitude over jumps. He is naturally well balanced and has three correct ground covering paces as noted in his stallion grading evaluation. Reggie was started under saddle in the summer of 2009.
B. Notable achievements
Winner of the in hand 3 and 4 year old stallion class at the German Morgan Horse Association (DMHA) 2009 show. He came home with plenty of ribbons in dressage, hunter, trail and hunter hack from the both DMHA show in Holland and the DMHA 2011 championship show in Germany. European Champion Stallion at the 2011 European Morgan Championship show in England.
Reserve Champion titles in several hunter classes and the jumping class at the 2011 European Morgan Championship show in England. Champion stallion at the Sport Pony Studbook Society Wales grading in 2017.
C. Offspring and breeding advice
Reggie's first foals were born in 2009. He has sired more than 20 foals in a full range of colors (buckskin, palomino, bay, brown, black, chestnut and liver chestnut). He produces a good balance of colts and fillies. All have his great personality and attitude to life and to work.
He has also consistently given his offspring gorgeous heads and very correct conformation. His offspring generally demonstrate talent over fences. He has produced successful showjumpers, show ponies, horseball ponies, eventers and endurance ponies as well of course as allrounders.
Reggie crosses well with a variety of types of mares. Our recommended cross for competition ponies is a refined blood type mare. He produces true to size. Reggie has an excellent record for settling mares on first cover. Reggie was successfully graded by the Sport Pony Studbook Society Wales grading in 2017 with an overall score of 81.67%.
The judges noted in particular his good rhythm in canter and his superb temperament. His general impression score was 87.5% with the comment "very smart sport pony stallion".
His scores for all paces, loose jumping, flatwork under saddle and jumping under saddle range between 80% and 85%. Reggie stands at stud by live cover to both Morgan and non-Morgan mares. Frozen semen (UK and EU) is available.
---